An Insight into Singapore's Basketball Scene
An Insight into Singapore's Basketball Scene
With the ever-growing basketball community in Singapore, let us delve into the active groups present in the local scene.
To take up basketball lessons, some youngsters often spend their time on CoachRadar. CoachRadar was founded with the mission to promote a holistic upbringing in children. They aim to achieve a simple goal—to make it simple for parents to find trusted sport coaches. They offer one to one or group basketball lessons at the location of your choice.
Next, ActiveSG Basketball Academy also provides basketball meetings for multiple age groups; 5 to 7 years old, 8 to 10 years old and 11 to 14 years old. They have a wide selection of locations,such as Choa Chu Kang Sports Centre, Clementi Sports Centre and Sengkang Sports Centre. Their variety in location makes it more accessible for basketball enthusiasts. ActiveSG Basketball Academy has fixed programmes—standard and individual. Standard packages cost $130 for 30 sessions and come with top, shorts and the basketball itself, hereas individual sessions cost $10 per session. Objectively speaking, if you were looking for a long-term basketball community, we would advise you to go for the standard package as it is value for money and also includes basketball equipment! Alternatively, individual sessions could be used  as a trial session if you're new to the sport., You could try a session and get to know the playing field first.
Finally, SG Basketball is a basketball community which is more intensive compared to the rest. They have an all-ages group, so it is more suitable for the public. They also provide competitive training for basketball competitions for various age groups—under 10, under 11, under 13 and under 18. If you are looking to play basketball competitively, this is the right community for you! The programme fees on SG Basketball starts at $60 per session which is a little steep compared to ActiveSG's, but the intensive training justifies the price tag.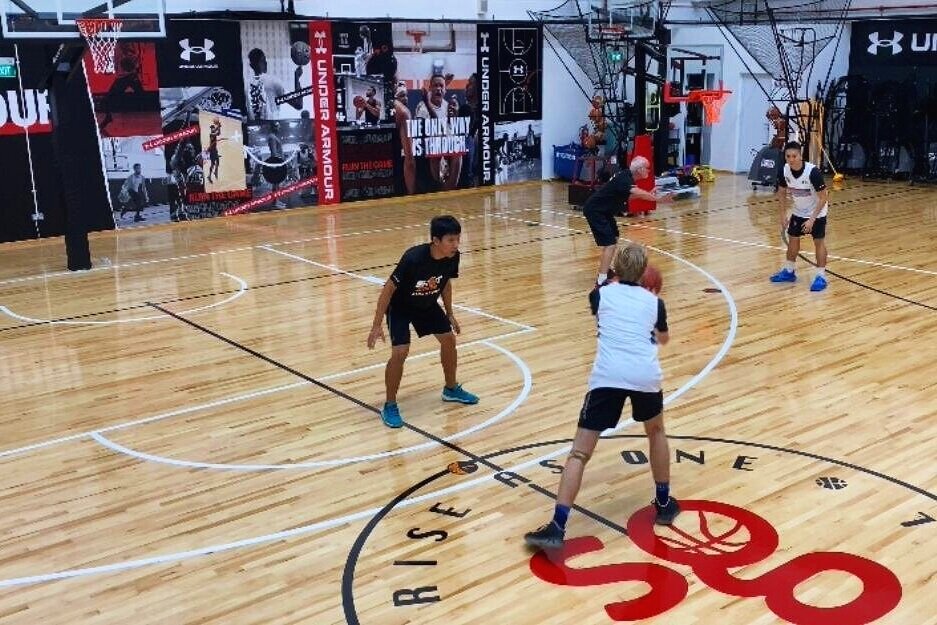 All in all, basketball is a valuable activity for you to go into. Stay involved in the basketball scene with these communities!